Facing Challenges? Need Solutions?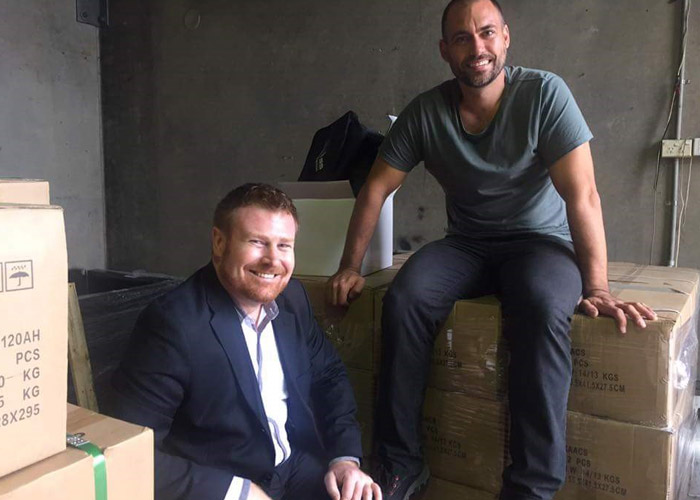 Inventory and Warehousing - Meeting Client Needs
OUR STORY
Global Experience
---
Having operated in multiple territories globally we bring international experience and insight to our management, financial and technology solutions providing high level MBA expertise to Australian SME operations
Management Services
CFO and Management Support - Financial Management, Operational Systems and Processes, Workflow Optimisation, Senior Management Support and more
Platform & App Development
Our CTO has 30 years tech startup experience including a UK based PayPal Competitor 1998, the 1st commercial WISP in Europe 2001 and a 'Pre-Uber' in London 2003. You have a need for customised systems, we can deliver and fast!
DISCOVER OUR SERVICES
Experts with decades of experience in each speciality
When you need a CFO to support your business, when needed to take on all financial management matters and help you understand and make the right decisions, we have your back.
With our skill-set and flexible approach, you can tailor the services you need for your business operations, to support clear and informed decision making and free you up to focus on key business building priorities.
BUSINESS PROCESS SOLUTIONS
Improve and automate your business systems, data flow & communication.
Your business may not be operating as efficiently as it could be, and not seeing pro ts reaching their full potential. We can review your systems and workflow, your complete value-chain, to see where inefficiencies, bottlenecks, and weaknesses sit that may be addressed, and where extra value may be added to your products or services during the process
EXECUTIVE MANAGEMENT SUPPORT
Your management team might be strained through business growth or other factors impacting the business and you are in need of support. Maybe just a little guidance on a particular issue or having experienced advice from another view.
We'll have a chat with you to understand your problems, needs and where we can help, or provide a bit of direction. When you know things can be better for your business, that's when you need to drop us a line.
CFO - FINANCIAL MANAGEMENT
Team Leadership and Guidance
Strategic Alignment and Support
Management Empowerment
Control through Knowledge and Understanding
IN NUMBERS
Highly experienced team with prestigious results around the world
Facing Challenges? Need Solutions?